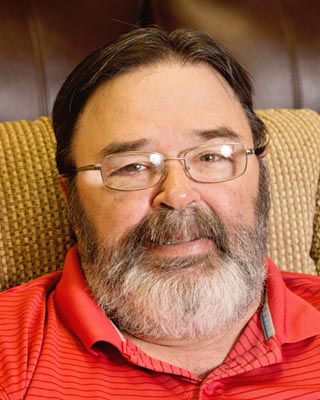 Paul Johnston
LMHC
It is my pleasure to work with a group of dedicated professionals here at Synergy! The collection of professionals at Synergy brings a lot of experience and strengths to this clinic. My trail has led me to become a licensed therapist both here and in Colorado for the past 21 years. I have spent my entire working life helping kids and their families. On this path I have had the pleasure to work extensively with at risk teenagers, trauma victims, soldiers and civilians with PTSD. I am a strong believer in marriage and I really enjoy the duality in working with couples! While I would not consider myself to be a jack of all trades I do strongly believe that it is never too late to live happily ever after! My life has been blessed with a beautiful and loving wife, and seven very different children. In addition to my family, I love Cyclone basketball, the Denver Broncos, the Rocky Mountains and living in Des Moines. It is my pleasure to share some of my life and experiences with you.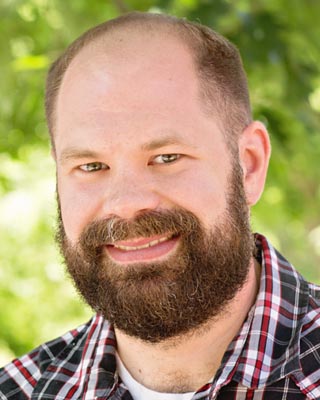 Chris Erickson
 LISW, IADC
Sometimes in life, events happen that can disrupt our life plans and threaten our confidence and belief in ourselves, leaving us feeling "stuck." In my work, I strive to help people find the value in themselves. I enjoy working with all individuals, families and couples ages 8 and up. I have worked with individuals to manage and overcome anxiety, depression, ADHD, autism, adjustment disorders, family relationship issues, marital stress, financial stress, goal setting, finding balance in life, working to improve self-esteem and self-confidence and to address stress and trauma in their lives. I graduated from Simpson College in 2006, with a BA in Marketing and earned my Master's in Social Work from the University of Iowa in 2013. I am also certified as an International Alcohol and Drug Counselor and have worked in a variety of treatment and mental health settings. In my free time, I enjoy spending time with family and friends and being outdoors. I am an avid outdoorsman and enjoy fishing, hunting, camping, hiking and bonfires. I look forward to working with you!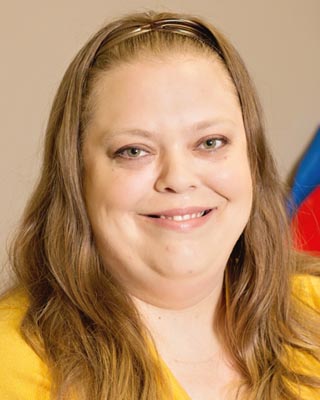 Jenn Ungs
LMSW
There are times when we all need a safe and caring place to express our true thoughts and feelings. I have worked with a wide variety of individuals, in a variety of different settings and have over fifteen years experience. I utilize play therapy and other expressive therapies with children and adolescents 3 years old and up. I also enjoy working with adults utilizing a person-centered approach. Issues I work with include ADHD, anxiety, depression, trauma, behavioral issues, grief and loss, and self-esteem. I also have experience working with autism, developmental disorders, and substance abuse. In my free time, I enjoy photography, crochet, knitting, and generally anything "crafty". I also enjoy playing video games and watching Netflix while cuddling with my two French Bulldogs. I'm family-oriented and can usually be found with my husband, mother, sisters, and nieces and nephew. I believe that the most important factor when looking for a therapist is the relationship. I strive to be authentic and genuine in all of my interactions and to build safe and supportive relationships that foster positive change. I look forward to learning about you, your family, and your life!
Amber Wilson
LISW
Our lives are shaped by our experiences, both good and bad.  In my work, using a whole person approach, I seek to provide a safe environment in which you, as the individual can share your thoughts and feelings regarding those experiences freely.  It is my hope that as you share, you grow!                                                   With over 15 years of experience, I have worked with individuals across the lifespan (ages 0 to 100) in a variety of settings.  I have experience working with those who struggle with a wide range of issues, including depression, anxiety, grief and loss, trauma, marital and/or family conflicts, and those experiencing life transitions. I graduated from Luther College in 2003 with a BA in Psychology and Social Welfare and earned my Masters in Social Work from the University of Iowa in 2011.                                                      When I'm not busy at work, I enjoy spending time with my crew, which includes three tiny humans and a Havapoo named, Hayden.  We can generally be found outside on the deck or in the yard (when the temperatures allow).  I also love to watch Hawkeye Football and whatever is new on Netflix.                                                             I am looking forward to working with you and/or your loved ones.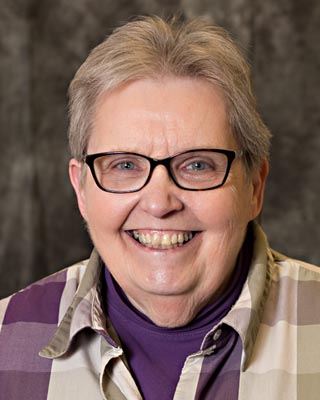 Cindy Conte
LISW
I graduated with a bachelor's degree in pre-med from William Penn College and then earned my Master's in Social Work from the University of Iowa. I am a Licensed Independent Social Worker and have over 25 years experience working with individuals, couples and families. After spending the past 23 years at the Des Moines VA I look forward to continuing my passion with the wonderful staff here at Synergy. I have received special training and have extensive experience working with adult survivors of sexual abuse including military, childhood and adult traumas. My clinical experience also includes a focus on depression, anxiety, trauma, stress management, and substance abuse for individuals and groups. In my free time, I love to spend time with my family, my three dogs, and working with the flowers around my home. My greatest joy is to see my clients happy, and confident having the skills to blossom into their full potential.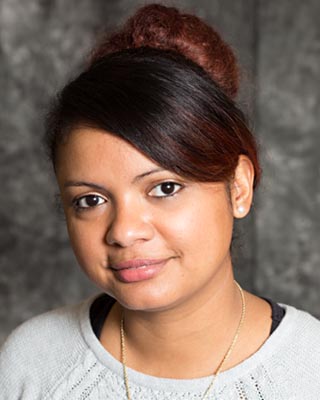 Karol King
LMFT, Bilingual
As a Licensed Marriage and Family Therapist, I enjoy working with teens, adults, couples, and families. I strive to create a safe, nurturing, and respectful environment to facilitate positive change, growth, and healing. I focus on the individual needs of each client with empathy, compassion, and understanding. I work with a wide range of issues including depression, anxiety, self-esteem, self-harming behaviors, relational problems, marital and family conflict, work and academic challenges, grief and loss, trauma and life transitions. I earned my master's degree in Human Development and Family Studies from Iowa State University in 2011. I have experience working with people from diverse backgrounds, and my Positive and Strength-Based approach ensures that our work together is non-judgmental, open and compassionate. In my free time I enjoy spending time with my family and friends, traveling whenever possible, and finding a good show on Netflix to binge watch.
Antonia Valadez

LISW, Bilingual